What Large Drama Schools Won't Tell You
Over the past 10 years, many parents have contacted me enquiring about drama lessons. Typically, their child would have participated in a large group drama class at their school, or at a local performing art school.
What I have noticed there are a few things that many of those parents say:
"Steph doesn't want to do drama, singing and dance. She just wants to do drama!"
"All I saw Sarah do during her school production, was sing at the back and do a few actions. I barely saw her"
"Conor is a bit shy, and he gets lost in a large group of more confident kids"
The parent felt that their child was being lost in a sea of other children. 
So I was determined to build a drama program that gives every child a chance to shine. 
What is this program? I would love to tell you.
Introducing..
The Centre Stage Drama Programme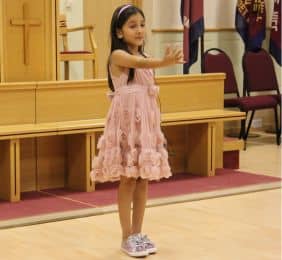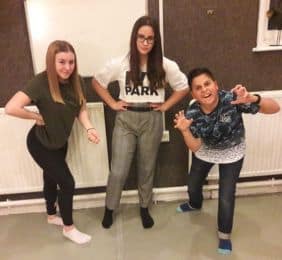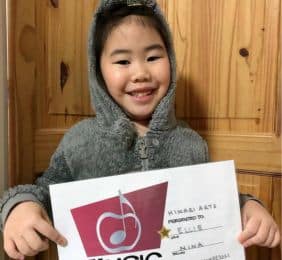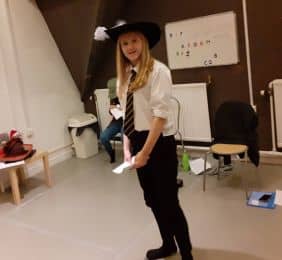 The Centre Stage programme is a once a week after school drama class designed specifically for children and teenagers age 6-15 years.
In our drama lessons, students work with a small groups with individual instruction from the teacher.
We explore a new aspect of drama with themes that changes every term, so it new, fresh and exciting!
Would You Like These Opportunities For Your Child?
Our Centre Stage Programme IS For You If..
Our Centre Stage Programme IS NOT For You If..
What's Included When You Join?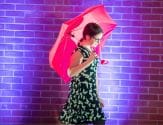 Love It! Student Superstar Showcase
Drama students have the opportunity to show their performance skills in our annual shows. These are always big a hit with the students and their friends and family!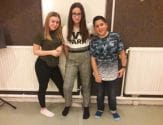 Love it! Weekly Centre Stage Classes
This is the main way that students experience progress. Each week students learn new performance skills, create scenes with their friends and gain in confidence.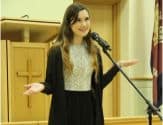 Love it! 'Student Spotlight' Showcases
Because we believe that every student deserves their own time in the spotlight, students have an opportunity to perform infront of their friends and family in our showcases at the end of every term!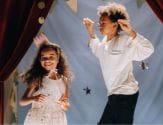 Love it! Sibling Discount
Drama lessons are incredible fun for family members of all ages. Get a 'thank you' discount when you enroll more than one family member!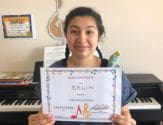 Love It! Progress Certificates & Social Media Spotlight
We send handwritten cards and certificates to students who show good progress. Students then star on our social media spotlights!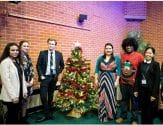 Love it! Email and Phone Support
If you ever need any advice or support, we're at the end of a phone call or email. No question is a stupid question so feel free to ask!
Do You Have Any Questions For Us?
We would love to hear from you! Please contact us by clicking the button below.
How One Of Our Student Got Into Performing Arts School At The Age Of 12!
Dino attended lessons at Hikari Arts from 2014 to 2015. He worked with Nina on perfecting his acting and musical theatre pieces, so he could be audition ready.  Dino's hard work paid off, when he successfully auditioned for Tring Performing Arts school, where he was offered one of only two scholarships! 
Dino is now studying at E-15 Acting School on the BA Hons program. 
Watch a run through of the drama audition piece which got Dino in to Tring Park!
"Dino sailed through the 1st Audition for Tring Park and was invited back to audition for a Scholarship. Nina was an inspirational teacher giving encouragement throughout the lessons. Dino was offered one of only two scholarships available! I have no doubt that without Nina's help he would not have achieved the Scholarship and would like to say a really BIG Thank You to Nina and Hikari Arts".
'For Alfie, performing in the Hikari Arts show was not just the highlight of their  musical journey, but one of the highlights of their life' – Studio Parent
"I've been very lucky to have been given some great opportunities to work and act alongside some incredible actors. Nina has really been a dream to work with. I came into this business with barely any acting experience and I was very determined on improving and working on my craft. Nina's lessons have really opened my eyes and taught me so much. One of the most valuable things I've learnt is through the expression of not just dialogue, but through our bodies."
"Since finishing lessons I have taught children drama and dance in Los Angeles and been a character performer at Nickelodeon Land in Blackpool Pleasure Beach. The lessons gave me the confidence to pursue my dreams, the skills to manage auditions, approach casting directors, and identify how to use my strengths and weaknesses to the best of my ability. Without Nina's wonderful positivity, extensive knowledge, and passion for her business I would not be where I am today. Thank you very much Nina!"
Would you like to join us?
Would you like your child to have the spotlight and a chance to shine? Please click below to contact us.